Flowtec Industrietechnik GmbH
Our motivated team at our headquarters in Graz and our branch office on the outskirts of Vienna (Austria) is the connecting element between selected producers of high-quality industrial valves and plants and customers from a wide range of industries. Our roots lie in the pulp and paper industry, where we have realised numerous projects over the past years together with well-known companies.
In over 30 years, we have carefully established our diversified supplier network. This variety of products enables us to find a solution for virtually any requirement.
Competence & experience
Ready for anything.
The demands on products and materials are particularly high in the pulp and paper industry. Through our years of experience in this industry, we know their processes down to the smallest detail and have learned to find solutions for these challenging conditions. The technical know-how relating to the toughest applications in the pulp and paper industry gives us the security and experience we specifically use to support customers in other industries. More than 3,000 customers have now integrated Flowtec products and plants into their successful processes.
The right product is the key to success.
Our core business is to provide our customers with the best advice in all project phases, from the planning to the implementation. Our technical know-how and our experience can provide important guidance in the early project stages.
In the heart of Europe.
We are convinced Europeans and work mainly with medium-sized European manufacturers who produce innovative, high-quality and reliable products – this guarantees lasting quality and at the same time ensures a good price-performance ratio.
Close to the customer
We are close and therefore always on hand.
We like not only our suppliers but also our customers to be in our vicinity. Most customers therefore come mainly from Europe. Fast delivery is therefore guaranteed and stock items are often available on-site within one day.
The proximity also promotes short paths for working together. Together with our partners, our strong team can respond flexibly to the wishes of our customers and provide them with competent personal support. In order to bridge the gap between the most diverse cultures and languages, our employees are also at home outside Austria.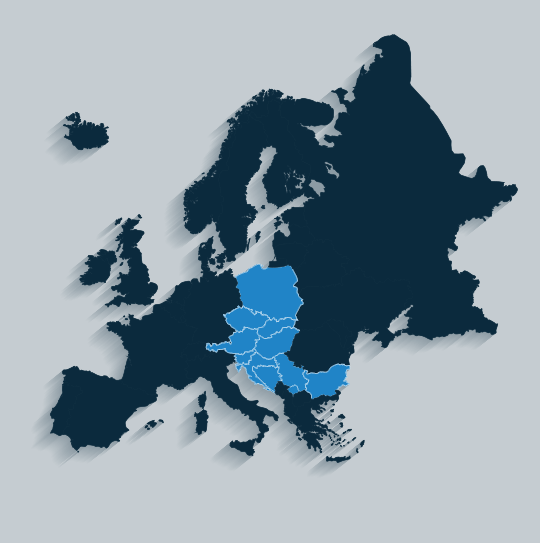 "We have been working together with Flowtec for more than 30 years. During this time, we have developed the market in close relation with Flowtec and a large part of our product development has its background in this close cooperation with the company and its skilled personnel."
Peter Hägg
Managing Director / Somas Instruments AB
Our services
One step ahead.
Our services encompass the entire process: from the planning and selection of suitable products to the design, delivery, commissioning and training.
Our portfolio does not end with the last page of our product catalogue. The advantage of long-standing partnerships with selected manufacturers is that we pool our expertise to find the right valve, the right plant and the right components for every customer requirement. If necessary, existing products are adapted or completely new solutions are developed.
Certificates
Sometimes we are also standard.
We not only focus on the efficiency and quality of our customers' processes, but also our own, so we are ISO 9001:2015 certified. This also applies to our products, which meet the most diverse certification requirements (DGRL, AD 2000, TA Luft, ATEX, SIL and others).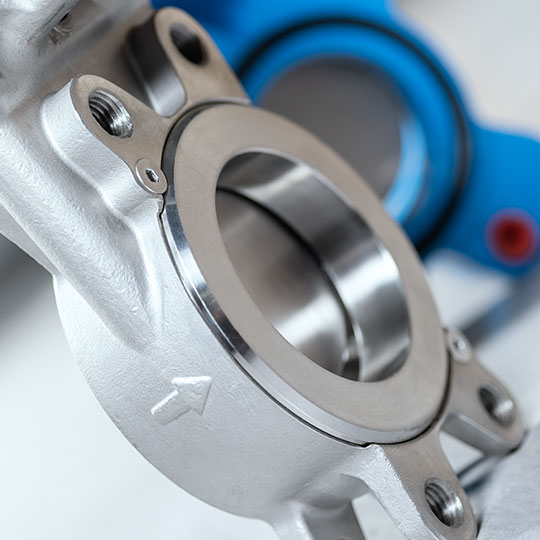 30 years of experience in the pulp and paper industry.
The first step in our history was made in the 1980s, which also explains our know-how in the field of systems, components and valves in the pulp and paper industry: The innovative thinking employee, Bedo Coc, submitted to his employer, a Swedish group, the business concept of trading machines for the pulp and paper industry and adding valves to the portfolio in addition to pumps.

In the course of a restructuring in 1999, Bedo Coc decided to demerge the business division that he had initiated from the group: He sets up Flowtec and starts the adventure of self-employment with several colleagues – some of whom are still an important part of the team today.

The wheel turns full circle when Bedo Coc withdraws from Flowtec in 2015: The Swedish group Indutrade acquires Flowtec Industrietechnik GmbH. The takeover is an award for his performance because the group only acquires healthy, successful companies in the appropriate industries.

An independent and secure future.
The group's goal is consistent with Flowtec's future plans to maintain its long-term independence even after the takeover. At the same time, Avintos GmbH, a subsidiary of the group with its headquarters in Vienna, is merged with Flowtec. Experienced employees, a similar product and service portfolio and an office in Vienna were taken over with Avintos.

`