We only trade
with the best!
No matter how large or special your investment is, thanks to our unique manufacturer network we are your partner for all situations – this is what our long-standing connections to the best in the industry stand for.
Thanks to the wide variety of suppliers, we can't only choose from a wide range of products: We combine niche suppliers as well as quality guarantees, cost leaders and innovative minds, who enjoy developing individual special products for our customers together with us – this paves the way for solutions for almost any requirement.
Made in Europe.
Our producers are close to us. We rely on partners from Europe – this not only ensures short transport routes and fast delivery times, but also guarantees quality and reliability. The short delivery routes are also very important for us from an environmental perspective
You don't build a network overnight. It needs the right connections. This is precisely what we found and nurtured until we established a closely interwoven network of suppliers with whom we have a close working partnership – with the aim of delivering the best product to our customers.  
Exclusive partnerships.
We work mainly with medium-sized companies. We work on an equal footing with them and can be sure that our customers enjoy the same importance as we do.
On the other hand, we also enjoy our partner's confidence of being able to sell their products exclusively in our sales region. ​
ABB
Proven technology & long-term maintenance-free solutions.
The brand company ABB stands for reliable and efficient valve actuators and supplies electric or pneumatic actuators in its portfolio, tailor-made for every industry.
www.abb.com
Actreg
Actreg is the specialist for pneumatic & hydraulic actuators.
Their product range include rack and pinion as well as scotch yoke actuators. Engineered and built to withstand most of the applications and environmental conditions, the precision in design and quality provides a long and safe operational performance in valve control.
actreg.com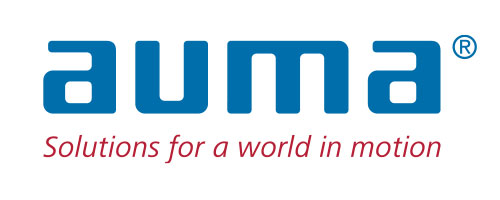 Auma
Automatically controlled.
AUMA provide a wide range of mulit-turn, part-turn and linear actuators as well as multi-turn and part-turn gearboxes with intelligent communication systems. AUMA actuators work reliably all around the globe in water supply and wastewater treatment, in power plants, pipelines, refi neries, and industrial plants of any kind – managing the fl ow of liquids or gases, powders or granulates..
auma.com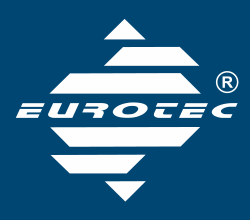 Eurotec
Made in Germany provides highest quality standards and innovative design!
Eurotec manufactures accessories around the pneumatic actuators, such as switch boxes and selenoid valves.
Website Eurotec

Hafner Pneumatik
The complete range of high-quality pneumatic control valves made in Europe.
The Hafner-Pneumatic product line consists of solenoid valves, air pilot, manually and mechanically actuated valves, completed by pneumatic control systems. They also have the ability to develop and manufacture customer specific solutions in smaller numbers. Their products are used in the general automation and the machine-building industries as well as throughout the car, truck and process industries.
Website Hafner Pneumatik

J+J Deutschland GmbH
The complete range of valve automation. As a specialist in valve automation in the field of ball valves and butterfly valves, J + J offers the entire complete range: electrical and pneumatic rotary actuators (actuators), limit switch boxes, positioners, solenoid valves and an extensive range of accessories with short delivery times..
Website J+J Deutschland
PS Automation
PS Automation - Specialist for valve actuation
To ensure that process plants must run around the clock without failure, PS Automation focus on their core competency in engineering transmissions with electronic control systems and knowledge relating to applications. Their products focus in the process technology of water, power, chemical and pharmaceutical industries, industrial utilities and ship building.
Website PS Automation
Schiebel Antriebstechnik
Schiebel Antriebstechnik - Electric actuators for valves from Austria.
Schiebel Antriebstechnik offers electric actuators for valves such as ball, butterfly, plug and gate, control valves or safety valves and custom made solutions for all business areas such as water and sewage, power plant engineering, oil and gas, district heating and other industries as tunnel construction and tunnel safety, chemistry and petrochemistry, paper and pulp industry, steel plants, ship construction (maritime), manufacturing industry.
Website Schiebel Antriebstechnik
Siemens process instrumentation
Positioners for automated processes.
Siemens process instrumentation offers positioners for the safe operation of automated process systems. Siemens solutions can be easily integrated into all control and management systems.
Siemens Website

Soldo Controls
Linking the process with the control room.
Soldo offers position feedback devices suitable (switch boxes, postion transmitters) for diverse industries, from industrial processes to the water treatment, food and beverage, chemical, petrochemical and oil and gas markets.
Website Soldo Controls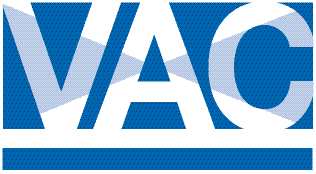 VAC, Valve Accessories & Controls Sweden AB
Reliable control of actuators for perfect flow control from VAC - only available from Flowtec.
VAC and Flowtec have a long history and the same values ​​in common - striving for excellence in quality, customer-oriented service, an innovative and open-minded attitude and integrity - which makes us the perfect partners to grow together: we are proud to be the general agent for VAC in Europe. Simple but rugged - a lot of industry experience and customer feedback has gone into the pneumatic and electropneumatic positioner from the Swedish manufacturer.
VAC Website