Pure is the best.
Absolute purity and the highest standards are the top principle when it comes to the production of pharmaceutical products and hygiene technology. Special demands are placed on all components and materials used in the production process. There is no room for mistakes here and the best products are just good enough.
With our partner Peter Meyer, we have a manufacturer by our side who has comprehensive know-how in the production of ball valves for challenging process environments and sterile process technologies. The Swiss quality manufacturer has been incorporating this knowledge into its products for years and succeeding with its ball valves in the industry.
What customers say about Flowtec
"The pharmaceutical industry places high demands on its production processes. Whether valves without dead space, special certificates or individual specifications - with Flowtec we are always sure that we get the quality that is right for our high requirements."
Process engineer
Plant engineering bureau for the pharmaceutical industry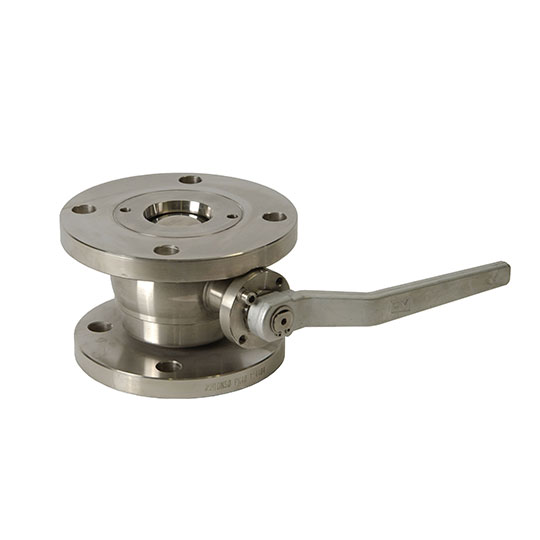 We know
what you value!
Efficiency is particularly important where expensive process media are used, such as in the production of pharmaceuticals. We therefore pay particular attention to ensuring that all raw materials remain in the process cycle and particularly focus on the use of cavity free valves.
Easy cleanability of the pipes and components installed in the plants and especially the residue-free cleaning are other important criteria, which are fulfilled as standard by the special design of our valves.
There are no gaps or cracks on the surfaces so they meet the ASME BPE standards without any problems. Thanks to a guaranteed ferrite content of less than 1%, rouging can be reduced to a minimum even when cleaning with ultra-pure water.
Possible applications are in the area of sterile steam, nutrient solutions, ultra-pure water and many other industrial applications.
Our choice of products for the pharmaceutical industry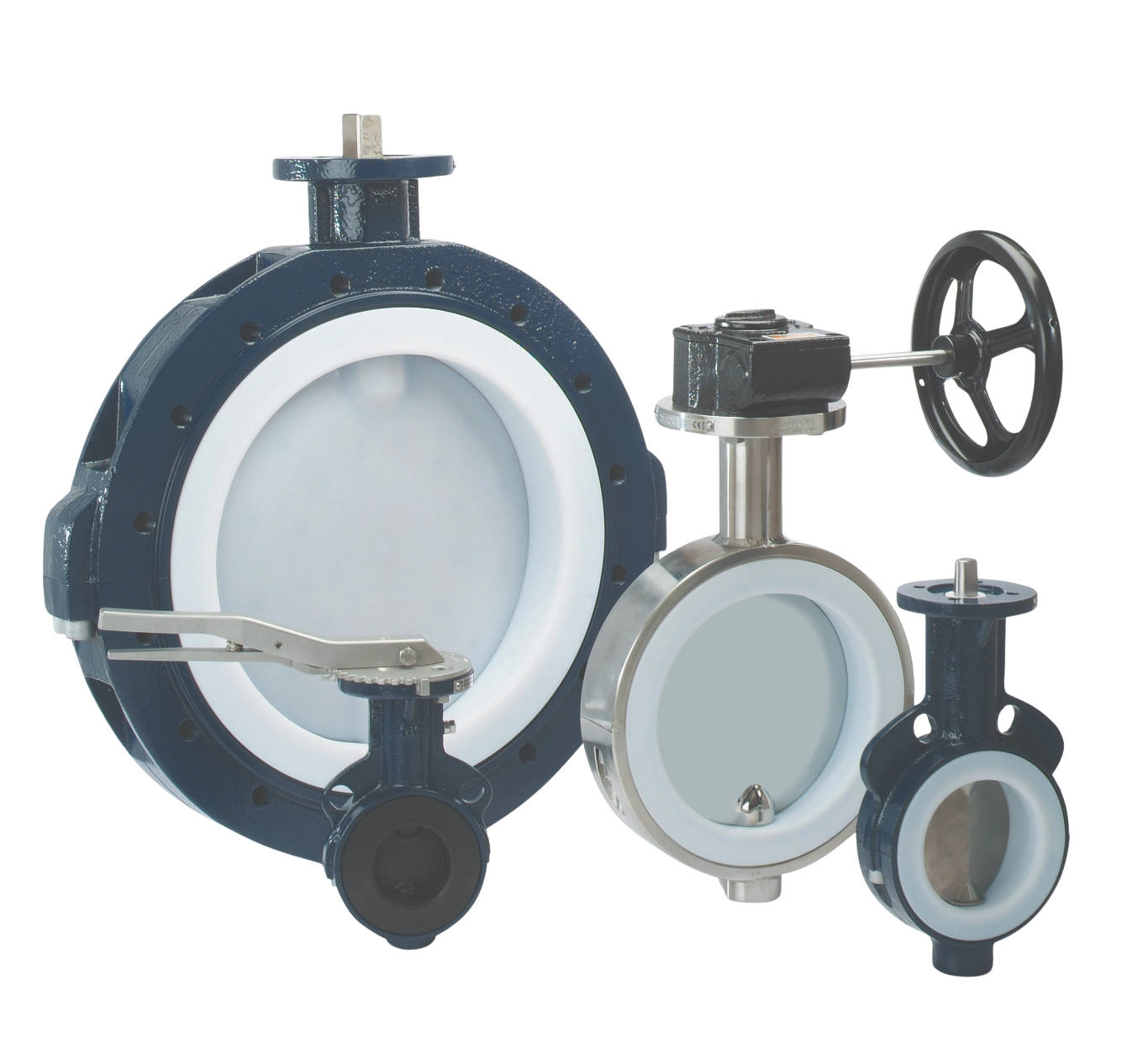 PTFE lined butterfly valve
The ChemValve-Schmid butterfly valve CST is the world's leading modular PTFE lined butterfly valve.
The PTFE lined valve is produced to the highest quality standards for the safe handling of aggressive media. It is designed for the use with highly chemical media and is therefore used in almost all industries.
Spherical structural elements reduce friction and therefore increase the service life.
Soft seated, no dead space, fully welded ball valve
"Soft seated, fully welded, minimized cafity flanged ball valve with various approvals.
Due to its design, the fully welded ball valve can also be supplied as a bottom outlet valve.
The connection ends can be designed to suit the customer's requirements. In addition, many other design options can be selected. "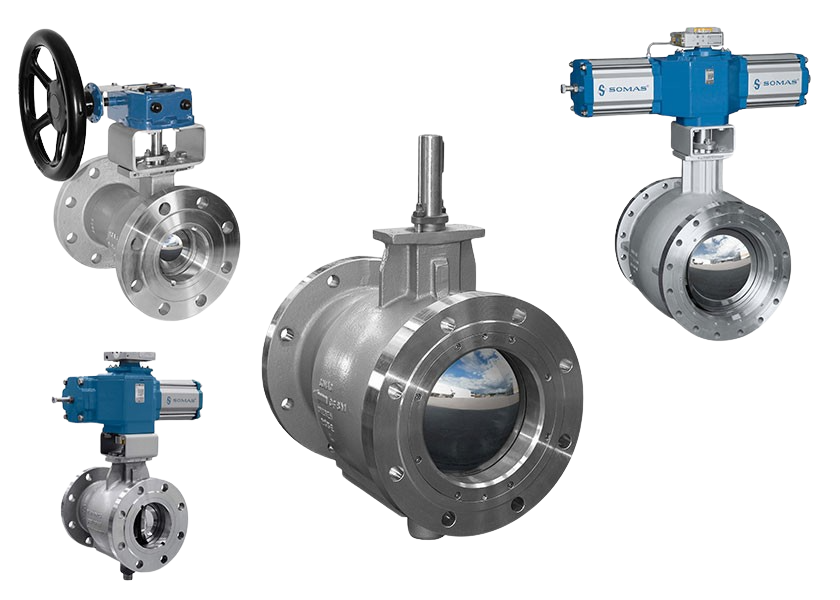 Ball segment walve, flanged design
"The Somas ball segment valve type KVTF is a flanged ball segment valve with a centrically mounted shaft and the KVXF has an eccentrically mounted shaft.
The valve housing consists of one piece and has a full bore. The unique system of a shaft with a clamping coupling was developed by Somas for backlash-free torque transmission and enables extremely precise control behaviour"
PFA lined ball valve, Neotecha
Um eine besonders gute mechanische Festigkeit des Kerns und eine hohe chemische Beständigkeit der Auskleidung zu erreichen hat Neotecha eine spezielle Technik entwickelt um PFA auf einen Metallkern aufzutragen. Mit dieser Technik bietet Neotecha Armaturen die weltweit bekannt sind, für ihre Zuverlässigkeit in den schwierigsten korrosiven Anwendungen. Der PFA-ausgekleidete Kugelhahn von Neotecha-Emerson eignet sich aufgrund seiner qualitativ hochwertigen Verarbeitung hervorragend um gute Standzeiten in den härtesten Prozessumgebungen zu erreichen. Zuverlässigkeit in den anspruchsvollsten korrosiven Anwendungen!
The entire range.
For individual advice, please contact us directly.