Plant engineering – pulp and paper
Experience provides certainty.
Since we were founded more than 20 years ago, we have been partners of the pulp-producing and processing industry as well as the paper industry in Austria and large parts of Europe. That's why we know the processes and special needs of the industry like no other. Over time, the demands placed on the pulp qualities and therefore also the production processes have changed several times. We have grown up with these changes and now have extensive process knowledge and experience in this sector.
Professional consulting support ensures the highest quality.
Very simple:
One contact. All solutions.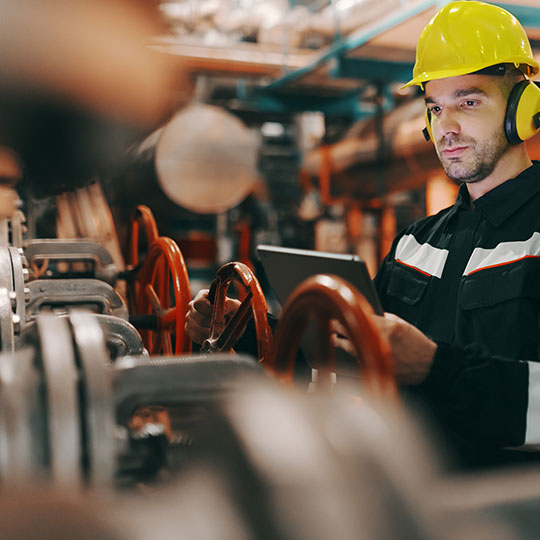 Smart solutions
We keep an eye on things.
In order to prevent the search for the cause of a fault after a breakdown ending like the search for a needle in a haystack, resulting in costly downtimes, intelligent solutions are needed – solutions that do not miss anything: The Procemex web inspection camera system and the web monitoring system reliably identify the causes of faults in a process and therefore contribute to efficient troubleshooting and fault prevention. This means, for example, that stoppages can be reduced by 50% in 6 months. These systems also provide security in the ongoing supply chain because the documentation of paper errors and their effect in the subsequent process prove the delivery quality and therefore protect against unjustified complaints.
News about machines, plants, systems and components for the pulp and paper industry
Paper & Biorefinery Exhibition 18.5.-19.5.2022
After a timeout of more than two years due to the pandemic, the paper & biorefinery conference took place from 18-19 May 2022. The focus of this symposium was the careful handling of wood as well as developments in the field of biorefinery.
Paper & Biorefinery Exhibition 18.5.-19.5.2022
Supply shortages?
By now, almost every industry is affected by supply shortages. The production bottlenecks and problems in logistics mainly affect industries whose products are manufactured in China. In times of uncertain delivery times and shortages of goods, our customers also benefit from our large warehouse.