Plant engineering – pulp and paper
Experience provides certainty.
Since we were founded more than 20 years ago, we have been partners of the pulp-producing and processing industry as well as the paper industry in Austria and large parts of Europe. That's why we know the processes and special needs of the industry like no other. Over time, the demands placed on the pulp qualities and therefore also the production processes have changed several times. We have grown up with these changes and now have extensive process knowledge and experience in this sector.
Professional consulting support ensures the highest quality.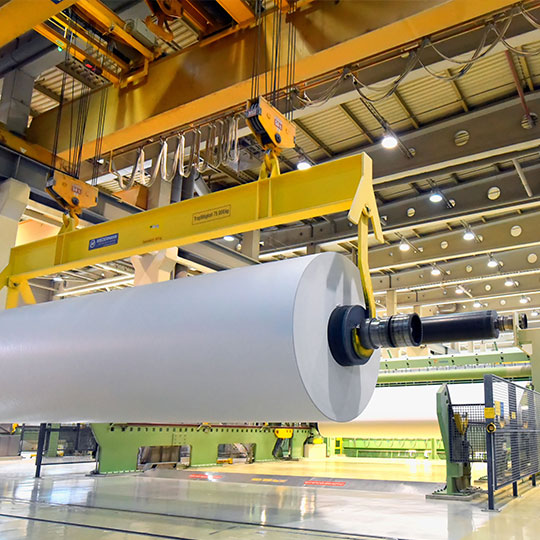 Consulting & project support
From wood chips to paper.
With our broad process knowledge, we provide consulting support to planners, plant engineering and construction companies and end customers. Our solutions cover the area of stock preparation with fresh fibres and waste paper, from the unravelling of bales and the headbox to the roll cutter in paper production.
As a trading partner, we also recommend and arrange the appropriate system suppliers, plants and machines as well as spare and wear parts. We have one goal: the long-term success and satisfaction of our customers. Close cooperation especially in terms of new investments, extensions and upgrades is so natural for us that we often forget that we are not part of our customer's team.
We won't leave you in the lurch!
While for others, the project may end with successful negotiations, we do not abandon our customers and partner companies as quickly as possible: We support them in the implementation through all project phases through to the completion of the commissioning and a successful handover.
Get in touch with us!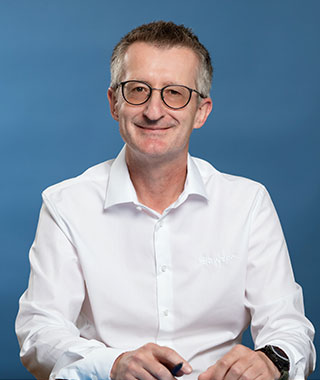 Sales Manager Plant engineering - Pulp & Paper
Michael Kremsner
Anlagenbau & Planungsbüros
Anlagenbau & Planungsbüros
Anlagenbau & Planungsbüros
Anlagenbau & Planungsbüros
Our partners
Complete plants, systems, spare and wear parts
Our partners are experts in their field. They supply individual machines as well as complete plants for the pulp and paper industry, high-quality paper machines or complete plants for stock preparation. We can also plan and realise complete plants with our suppliers when it comes to new builds and retrofits, from bale feeding to roll cutters. We supply our customers with spare and wear parts in day-to-day business.
In the pulp sector, we rely on brands such as AFT for fibre screening. Bellmer impresses not only in waste water treatment, thickening or reject handling. We rely on manufacturers like Ceramant for wear parts.
All brands for the process areas – wood yard, digester house, washing, screening, bleachery, dewatering, drying, bale packaging as well as stock preparation, paper production, from reject and sludge applications and filter, waste water and wear technology products – can be found here at a glance:
Good is not enough.
Flowtec is the right partner not only in the planning of new investments. We help our customers to optimise their existing plants. We provide consulting on conversions and extensions in order to eliminate capacity bottlenecks, improve quality and recommend innovative wear parts such as special screen basket or rotor technologies to increase the service life when their plant has permanently reached its limits.
In targeted audits, we show potential for quality improvements, energy savings, process simplifications and greater sustainability through a reduction in fibre consumption, fresh water consumption and energy consumption.
You can do better!
Increase the efficiency of your systems and machines.
Very simple:
One contact. All solutions.
Our extensive process knowledge and selected brands give us the opportunity to offer our customers complete solutions from a single source. From consulting to repairs, we support your projects and ensure the smooth integration of all elements.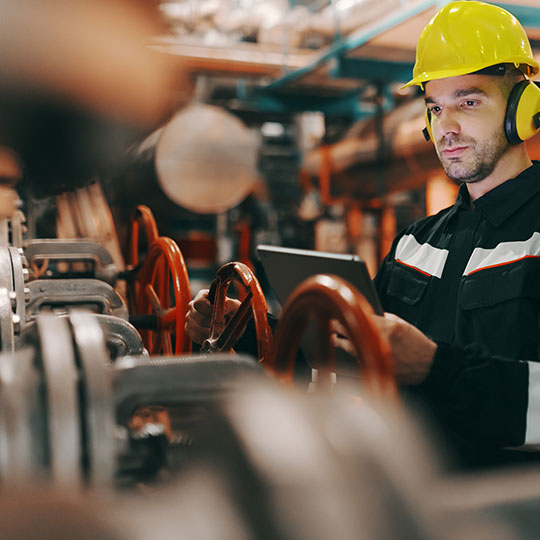 Smart solutions
We keep an eye on things.
In order to prevent the search for the cause of a fault after a breakdown ending like the search for a needle in a haystack, resulting in costly downtimes, intelligent solutions are needed – solutions that do not miss anything: The Procemex web inspection camera system and the web monitoring system reliably identify the causes of faults in a process and therefore contribute to efficient troubleshooting and fault prevention. This means, for example, that stoppages can be reduced by 50% in 6 months. These systems also provide security in the ongoing supply chain because the documentation of paper errors and their effect in the subsequent process prove the delivery quality and therefore protect against unjustified complaints.
News about machines, plants, systems and components for the pulp and paper industry
Supply shortages?
By now, almost every industry is affected by supply shortages. The production bottlenecks and problems in logistics mainly affect industries whose products are manufactured in China. In times of uncertain delivery times and shortages of goods, our customers also benefit from our large warehouse.
A year with growth
2021 was a successful year for Flowtec and we are also focusing on growth in the coming months. To ensure the high quality of advisory we offer, we have added a field sales representative to our team and hope to have more new recruits in this area soon.