pulp and paper industry
Deeply rooted
in the pulp and paper industry
In addition to the well-known Alpine peaks, forests are the main feature of Austria's landscape. It is not only tourism that is a logical consequence of these geographical conditions. Austria has a long tradition in forestry, which has led to a strong pulp and paper industry.
Five million tons of paper are produced annually in Austria.
If output is measured in relation to the domestic consumption of paper and cardboard, Austria is actually the third largest paper-producing country in the world. This leads to a high concentration of paper machines and pulp mills, as well as plant engineering companies. With our headquarters in Graz, we are represented in the heart of this region and are therefore closely connected with them.
No paper machine and
no pulp mill
without Flowtec
More than 30 years ago, Flowtec founder Bedo Coc began his work in the pulp and paper industry. For over 20 years, Flowtec has been supplying end customers and supporting plant engineering and construction companies. Whether fine paper, tissue, packaging board or paper recycling – in 30 years we have built up comprehensive know-how relating to the processes and requirements of paper production and pulp technology.
It is therefore not surprising that Flowtec products are now represented in almost all of the plants of the 24 Austrian producers. In our sales region, more than 60 customers in the paper and pulp industry rely on our valves and our know how as well as our partners in the area of plants, machines and systems.
Partner
Able to withstand
the toughest conditions
Whether special sticky, acid or alkaline resistance in the digester, a high degree of contamination and abrasive media – the pulp and paper industry places high demands on the robustness and wear resistance of valves, systems and components. Over the years, we have established a partner network that allows us to offer products specifically developed for the industry and develop individually tailored solutions if required.
Over the years we have built up a partner network with whom we can offer products specially developed for the industry and, if necessary, develop individually specialized solutions.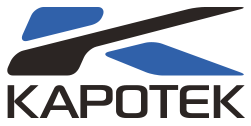 Product lead
Long live the junk trap!
At Flowtec, we look for clean solutions: Dirt sluices are subjected to exceptional stresses in paper treatment. In our view, this is not a place for weak links. That's why we rely on a particularly robust design with a long operating life: The Orbinox Junk Trap – the right connection for dirty business.
We are here for you.
As an expert for plants, machines and system components in the paper and pulp industry, I would be happy to assist you with your project.
Contact us now without obligation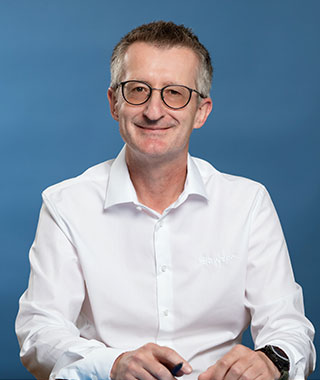 Sales Manager Plant engineering - Pulp & Paper
Michael Kremsner
Anlagenbau & Planungsbüros
Anlagenbau & Planungsbüros
Anlagenbau & Planungsbüros
Anlagenbau & Planungsbüros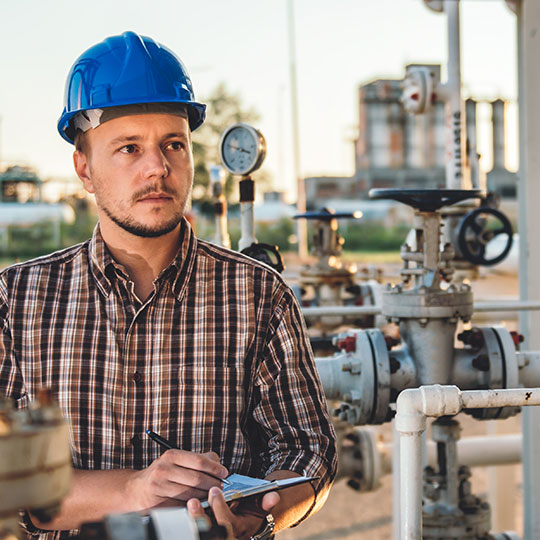 Experienced and certified
Your project is in good hands with us

Flowtec is on hand to help you with projects of all sizes. Highly trained employees draw on many years of experience in project management and therefore ensure the smooth running of your project. We are already your competent contact person during the initial planning phase.
Flowtec comsulting
The whole variety!
Our top sellers for the pulp and paper industry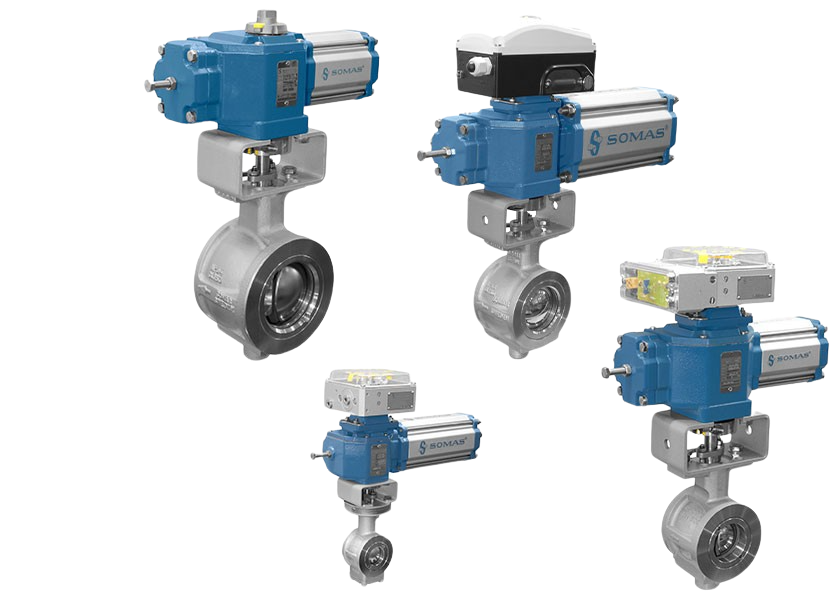 Ball segment valve, wafer design, short face-to-face dimension
"The unique system of a shaft with a clamping coupling was developed by Somas for backlash-free torque transmission and enables extremely precise control behaviour.
The Somas ball segment valves type KVTW with a centrically mounted shaft and type KVXW with an eccentrically mounted shaft are produced in a wafer version. The D-version of the valve is produced with a short length.
The valve is also produced in the A-version with the standard length (see Si-113).
The valve body of the wafer type ball segment valves is produced in one piece. The spring seat is available in three material alternatives (PTFE, PTFE 53 and HiCo [high cobalt alloy])."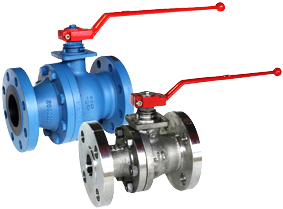 DIN flanged ball valve, short pattern, floating
"The JC Valves flanged ball valve type 516 / 540 is a floating ball valve according to DIN with a short DIN face to face length.
The standard version of the ball valve includes a anti-blow out stem, an antistatic device, a pressure balancing cavity hole and a ""live loaded"" packing.
A large selection of materials makes the soft seated, floating DIN flanged ball valve flexible to use.
With a wide range of approvals (Fire Safe, Fugitive Emission, ATEX, TRCU, CRN, SIL 3, and many others), it can be used in virtually all industries. "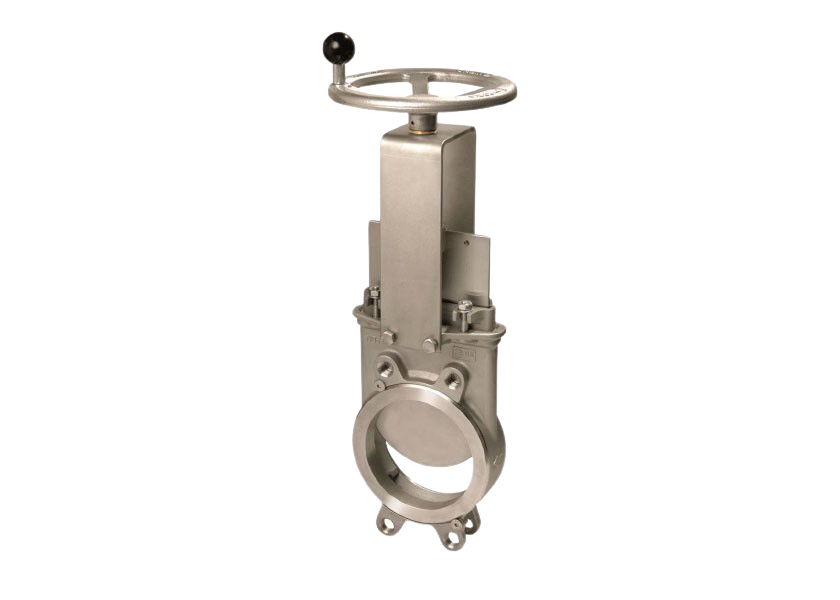 Uni-directional high performance knife gate valve
"The knife gate valve type HK from Orbinox is a uni-directional wafer valve for general industrial applications. The gate valve can be used for consistencies up to 5%.
The design of the housing and seat ensures blockage-free shut-off when using fibrous media and media containing solids in many industrial sectors.
The cast sealing ring system (type K) improves the tightness and makes it easier to change seals."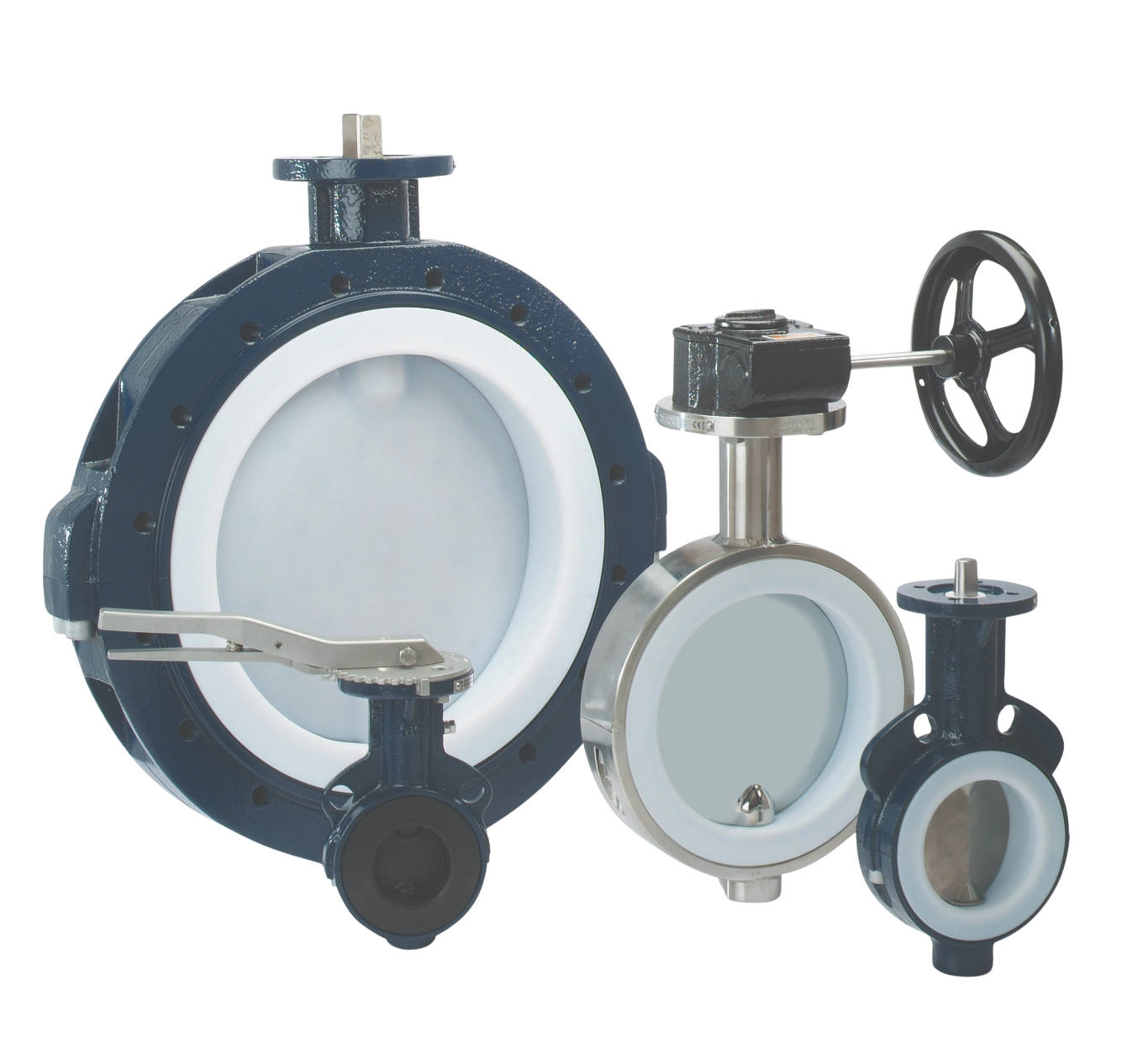 PTFE lined butterfly valve
The ChemValve-Schmid butterfly valve CST is the world's leading modular PTFE lined butterfly valve.
The PTFE lined valve is produced to the highest quality standards for the safe handling of aggressive media. It is designed for the use with highly chemical media and is therefore used in almost all industries.
Spherical structural elements reduce friction and therefore increase the service life.
At your service.
Your experte for valves in the pulp and paper industry.
Get in touch!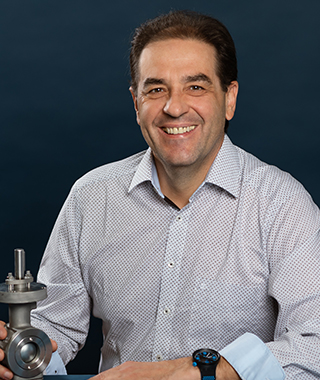 Sales Manager - Valves
Reinhold Lueger
Anlagenbau & Planungsbüros
Anlagenbau & Planungsbüros
Anlagenbau & Planungsbüros
Anlagenbau & Planungsbüros
Paper is not just paper.
Not just in its application,
but also in the production process.
From cardboard and graphic paper to fine and special paper – the paper types and their areas of application are as varied as the different production specifications.
As a long-term partner in the paper industry, we know that this does not only require a wide range of valves. Due to the large production range within a factory, the plants often need to be flexibly adaptable. This is only possible if the valves also cover a large application and adjustment range.
Our winning formula
for top quality and planning certainty.
The required basis weights must be strictly observed in order to achieve the appropriate material quality in stock preparation. That's why in stock preparation we rely on valves that demonstrate a high degree of precision and reliability in all shut-off and control tasks, such as filler dosing or consistency control.
In pulp dewatering, the fibre type and length is a decisive factor that we take into account in order to recommend an appropriately designed valve because this is the only way to avoid fibre bundles and therefore quality defects and waste or production loss.
In the area of waste paper, interfering contaminants like paper clips, sand, plastic or glass residues often lead to classic malfunctions, for example, caused by jamming, wedging or blockages. In order to avoid unplanned stoppages in reject handling, we service.
Cost-effective
and economical.
Plant engineering and construction teams are faced with very different requirements in paper production depending on the end product, but all sectors have one challenge in common: abrasiveness. Titanium oxide (TiO2) or calcium carbonate (CaCO3) reduces the resistance of valves, especially in the production of special paper. Wear-resistant valves through to fully ceramic models or special coatings are used here to achieve better durability and therefore extend the service life.
In addition to high-quality, durable products, our range also includes inexpensive valves that ensure cost-effectiveness and efficiency even when the maintenance strategy involves the regular replacement of valves in highly abrasive environments.