What guides us.
Connections
that last.
Flowtec is the first choice when it comes to securing and optimising processes. We create lasting added value for our customers with our products and services.
With our expertise and many years of experience in the field of industrial valves and plant engineering in the pulp and paper industry, we create connections that last – and therefore the basis for our customers' success.
We offer the best selection in the desired quality at the right price – and at the same time we meet both simple and complex customer
requirements. In this way, we find the optimum solution for each and every one of our customers and guarantee a worry-free process flow.
We measure our success by the
satisfaction of our customers.
We don't ask ourselves what we want to sell to our customers. We ask ourselves which solution will bring the greatest possible benefit and
the highest customer satisfaction. We attach great importance to personal support, advice and service, coupled with a high level of industry-specific competence. Customers who choose Flowtec can be sure that they have the best solution for their specific application.
The right partner no matter what
We have confidence in partners who understand our critical and success-relevant elements, in those who are there to support us reliably and who are fully committed to ensuring that everything runs smoothly. Flowtec has been with us for decades. They ensure that we get durable products, fast deliveries and competent support above all when it comes to in critical positions. With such a partner, we can be sure that everything will run smoothly.
Standing customer
Pulp & Paper industry
With heart and mind.
We are engineers, inventors, consultants, product experts, sales professionals and above all: people. And it is precisely as such that we treat each other within the team and our customers.
We are not just looking for diversity in our product portfolio. We also value a wide range of skills, personalities and hobbies in our team. It is easy to be on an equal footing in a relatively small company with flat hierarchies.
Our interaction should not end with recognition and respect: We can connect more than projects.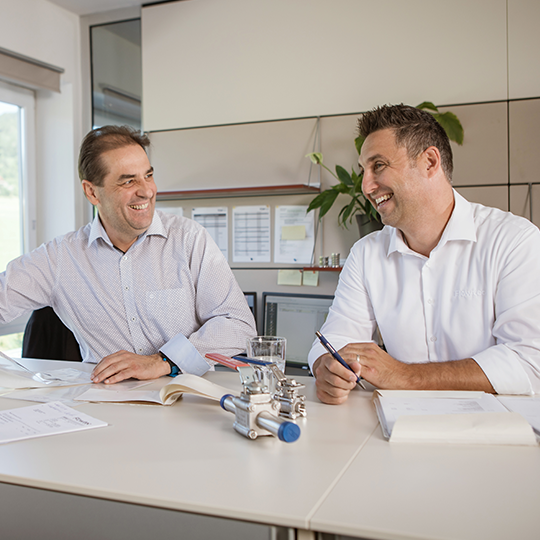 Why don't we sell our products through a sophisticated online shop in a highly digitised world?
Because the right connecting element is needed for the optimum solution so as not to get lost in a jungle of offers. And this is exactly how we regard ourselves: as a connecting link between the manufacturer and end customer, planning office or plant manufacturer. We are part of the customer project and work closely with our contacts.
Together with the customer, we make a selection from the extensive possibilities, explain alternatives and ensure that our customer ultimately receives the right product for their requirements – at a good price, with the best service and the shortest possible delivery time. In order to achieve this, we work together within our team and also together with our long-standing suppliers.
We want to do the right things
in the right way.
We maintain an overview and we enjoy getting lost in the finer details that make the world of difference. Ensuring an efficient process by using the right products is our goal, not just in our customers' plants. Efficiency and effectiveness are the premise upon which we too do our daily work and align our processes.
Better a learn-it-all than a know-it-all.
We don't want to play a part in what our customers cannot afford: standstills. In order to help our customers always find even more suitable solutions, we want to reflect on our achievements and learn from them – this applies to successes as well as failures because both of them result in even more in-depth knowledge for future tasks.